November
11
2016
0

comment
Upcoming Opportunities in China Elevators Market
New equipment market in China is growing at slow rate instead of this discouraging trend there are plenty of opportunities in service market. The low demand in new equipment market is due to slow growth in Chinese infrastructure development front. The other key reason is severe competition among domestic and international players; where international brands have been facing heat over the last few years.
Tier 1 cities have less room to accommodate new infrastructures due to this now most infrastructure projects are shifting towards Tier 2 and Tier 3 Chinese cities like Wuxi and Hangzhou. It is expected that China's urban population will grow by >160 million in the next 10 years
China's elevator and escalator market has grown in double digits from year 2000 to 2015 at the rate of 17% CAGR. In comparison to US and Europe China's installed base is growing in double digit. According to Elevator Company KONE: Aging equipment concentrated in tier 1 cities are growing at faster rate which opens the door for consolidation in the new equipment and maintenance markets.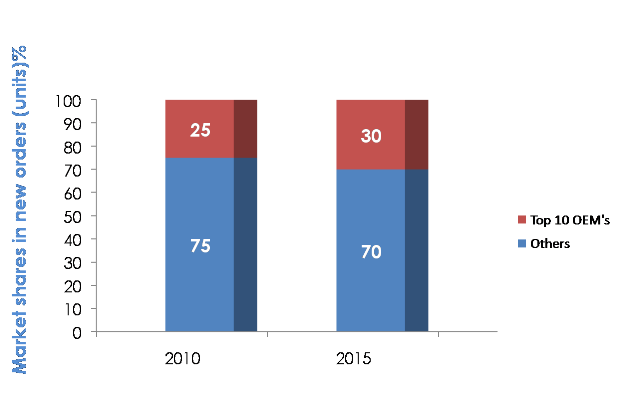 Figure 1: Largest OEMs' market share has increased steadily in new equipment Source: KONE
Established OEMs armed with sophisticated technology have early advantages in new market environment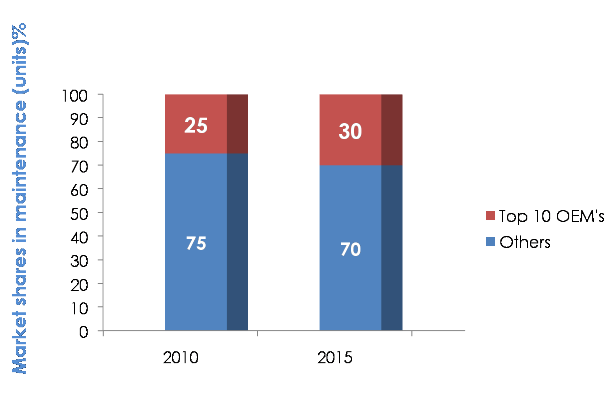 Figure 2: Maintenance market is more fragmented than new equipment market. Source: KONE
. It is quite evident that maintenance services will pick pace in coming years; but innovation in product offering will be the key. Due to the urbanization and confined spaces compact elevators market will grow. Companies who want to target residential elevator market must keep this in mind.